Dentists in Pekin, Illinois
The brief descriptions below are designed to familiarize you with our staff's training, professional credentials and work experience.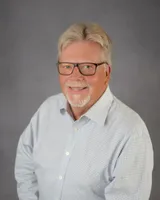 Dr. Timmothy J. Schwartz
Born and raised in Pekin, Illinois, Dr. Schwartz lives in Pekin with his wife Chris of over 30 years and their miniature schnauzers "Jemm and Scout". He is a 1970 graduate of Pekin Community High School who continuously gives back to his hometown community by supporting many local charities and organizations around Pekin and the Tazewell County area. Dr. Schwartz graduated from University of Illinois College of Dentistry in 1979 and has over 30 years of private practice experience. Dr. Schwartz is also a very active member of the Illinois State Dental Society working with legislators on the state and national level to improve access to care for the underserved patient population.
---
Dr. Meghan R. Jennings
Born and raised in Washington, Illinois. Dr. Jennings lives in Washington with her husband, Manlio and their 4 boys, Max, Marcus, Miles and Macallan. Dr. Jennings is a 2005 graduate of Washington Community High School and also supports many charities and organizations in Tazewell County. Dr. Jennings graduated from Midwestern University School of Dental Medicine in Arizona in 2013 and completed a one year Advanced Education in General Dentistry residency in Milwaukee, Wisconsin at the Veterans Hospital. During her residency, Dr. Jennings gained valuable experience in all aspects of dentistry, including oral surgery. Dr. Jennings has advanced training in many General Dentistry topics including esthetic dentistry and Laser Dentistry including Frenectomy revisions. She has attended continuing education lectures at the Spear Education Center. In her free time, Dr. Jennings enjoys exercising, spending time with family and eating.
Both Dr. Jennings and Dr. Schwartz and their staff regularly attend continuing education courses so that they may provide their patients with the most up-to-date procedures in the field of General Dentistry. Dr. Jennings, Dr. Schwartz and the entire staff at Jennings Family Dentistry take part in the annual Illinois State Dental Society and Peoria District Dental Society "Give Kids a Smile" campaign, volunteering their time to help disadvantaged children in Tazewell County obtain dental care.
OUR STAFF
Dr. Manlio Zuniga
Melissa - Registered Dental Hygienist
Melissa is a 2001 graduate of Pekin High School. She graduated from the Dental Hygiene program from ICC in 2005. Melissa has over 17 years in the dental field working for the Dental Sealant program. She joined the Jennings Family Dentistry team in 2017.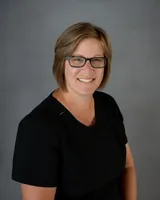 Kristi- Registered Dental Hygienist
Kristi is a 1986 graduate of Pekin Community High School. Kristi received her Associates in Applied Science and her RDH degree in 2000 from Illinois Central College. Kristi has been with Jennings Family Dentistry since 2002. Kristi's gentle approach to dental hygiene and patient education will keep you smiling for years to come.
Julie - Dental Assistant
Julie is a 1983 graduate of Woodruff High School. Julie has been in the dental field for over 20 years and has been with Jennings Family Dentistry since 2012. Julie's compassionate yet professional manner when assisting the Doctors has been calming patients concerns for years.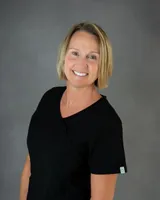 Willie - Dental Assistant
Willie is a 1982 graduate of Morton Community High School. Willie worked at Pekin Insurance for over 18 years before joining Jennings Family Dentistry in 2005. Willie's kind and gentle chairside approach when assisting the Doctors helps to put patients minds at ease.
Jill - Office Administrator
Jill is a 1980 graduate of Pekin Community High School. Jill has over 15 years experience in the dental field. She joined our team in 2014 and wears many hats like answering insurance and billing questions, scheduling appointments or lending a kind ear. Jill is one of the first smiling faces to greet you at Jennings Family Dentistry.